Testing & Diagnostic Lab 
Veterinary laboratory testing can tell us a great deal about the general health of your pet. Marcello Veterinary Hospital offers the highest level of small animal diagnostic, in-clinic diagnostic testing services available.
Collecting and analyzing these samples serves as a valuable tool to detect, identify, diagnose and treat illness/disease. With our in-house diagnostics, we can gain valuable insights about your pet's health that can then be used to plan effective treatment. 
Our well-equipped veterinary labs at each of Marcello Veterinary Hospital's two locations in Houma and Raceland are ready to serve you and your pet.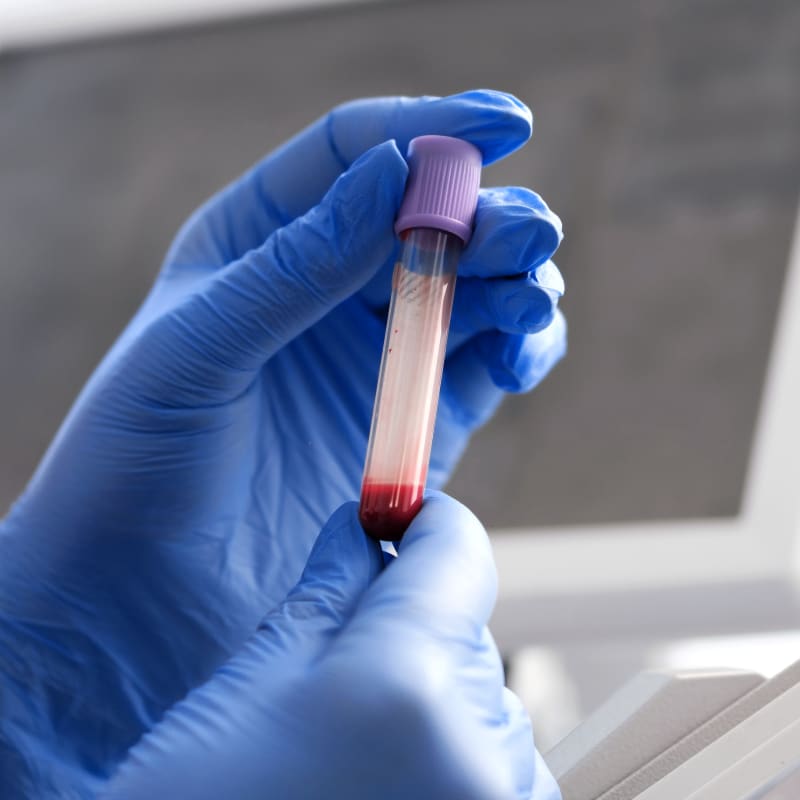 In-House Labs & Veterinary Pharmacies in Houma & Raceland
Our experienced teams of veterinary professionals perform tests and get results quickly in our in-house laboratory so that we can diagnose your pet's symptoms and begin treatment as soon as possible.
Our pet pharmacies in Houma and Raceland vets are stocked with a range of quality prescription diets and medications, providing us with quick access to any medications your pet may need while in our care.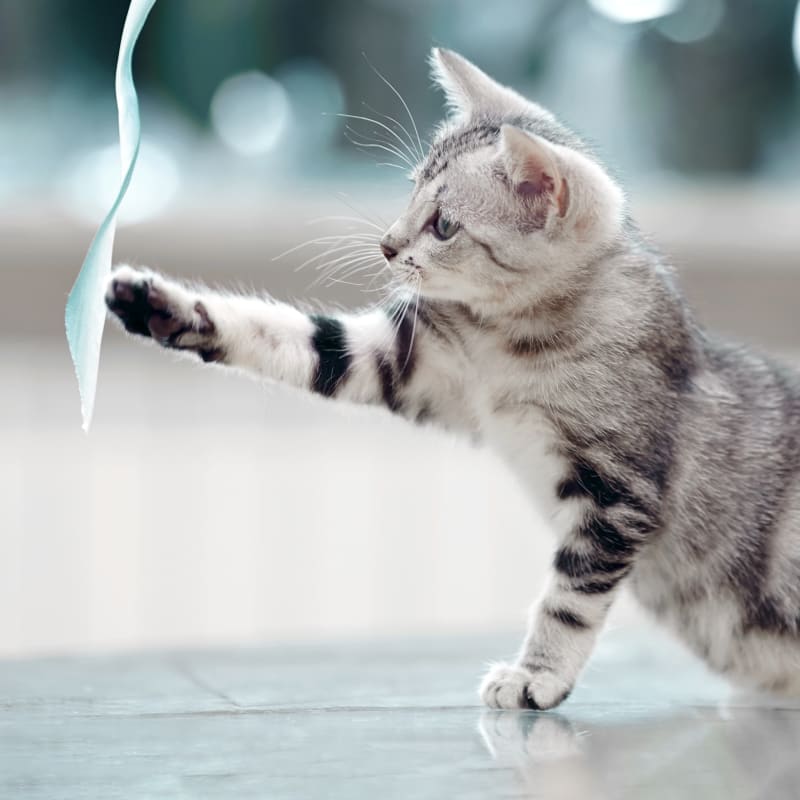 Our Diagnostic Services 
With our in-house veterinary diagnostics labs, we are pleased to offer advanced diagnostic testing to allow our vets to provide rapid diagnosis of your pet's medical issues.
Bloodwork

At our vet lab, we are able to run a number of common and specialized blood tests to determine the health of your pet and to diagnose illness.

CBC (Complete Blood Count) - Analyzes red blood cells, white blood cells, and platelets. If the red blood count is low, this could mean your pet is anemic. If the red blood count is high, your pet is most likely dehydrated. White blood cell count measures the body's immune system and can indicate that your pet has an infection or underlying disease. Platelets are measured to ensure your pet's blood clotting ability. A low platelet count is worrisome and could prevent the blood from clotting properly.
SMAC (Blood Chemistries) - Analyzes organ functions such as kidney, liver, and electolytes.
Pre-Operative Screening - It is recommended to have a pre-operative blood screening before any surgical procedure to aid in prevention of potential complications.
Wellness Profile - Wellness profile bloodwork is offered beginning at the age of four years old annually and serves as a reference point for early detection when diagnosing liver, kidney, and other potential life-threatening issues.
T4 - Thyroid hormone thyroxine, decreased levels could indicate hypothyroidism causing obesity and skin issues.
ACTH Stimulation Test for Cushing's Disease - Cushing's disease is a serious health condition that is caused by increased production of the stress hormone cortisol by the adrenal glands. Excess cortisol can be life-threatening and also cause conditions such as diabetes and kidney damage.
Glucose Check - Blood test that checks levels of glucose in pets with diabetes.
Cytology - The study of cells used to diagnose various skin/ear infections and also dermal and subcutaneous masses.

Urinalysis

Urinalysis is a key diagnostic test that provides your vet with essential insights into the physical and chemical properties of your pet's urine.

Urinalysis is primarily used to assess the health of your animal's kidneys and urinary tract system, but it can also be helpful in detecting issues in other organ systems and is important for diagnosing metabolic diseases such as diabetes.

This is a valuable diagnostic test for both healthy and sick animals and should be included in any comprehensive evaluation of your pet's overall health. 

Fecal Exam

A fecal exam is the microscopic examination of your pet's feces, which can be done at our in-house vet lab.

The ultimate goal of a fecal exam is to identify and treat any GI infections that could be compromising your pet's health and even the health of your family. Fecals allow your vet to determine if your pet has intestinal parasites such as roundworms or hookworms. 

Parasites can make pets uncomfortable, and irritable, and lead to more serious conditions. Some can even be transmitted to humans.

Since these parasites live in your pet's gastrointestinal tract, they are often hidden from view. The only way to detect them is with a fecal exam.

Annual fecal examinations should be a vital part of every pet's routine wellness exam.