A Home Away From Home
All pets require basic care, attention, love and protection every single day of the year. When you're going to be away from home or your animal is recovering from surgery, you want a boarding facility team you can trust to look after your beloved cat or dog. 
Marcello Veterinary Hospital offers residents of Houma, Thibodaux, Morgan City, Raceland and Mathews, Lousiana complete general boarding services for all of our patients, pets with conditions that standard boarding centers may not be equipped to handle can be accommodated by our medical boarding services.  
We maintain separate boarding areas for dogs and cats, ensuring that all animals will have a pleasant, safe and stress-free stay.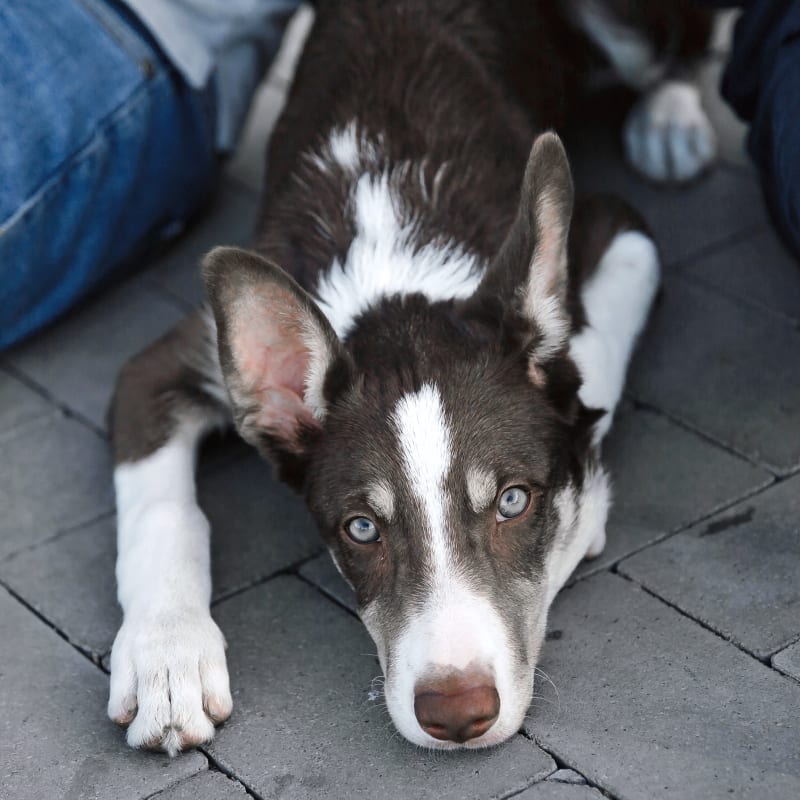 Vet Medical Boarding
Your pet will be supervised by our expert veterinarians and nurses, who will administer medications and watch over them closely. Any required medications will be administered to your pet on the same schedule they are used to at home.
Pet Boarding: A Typical Day
Dogs
Our cozy kennels can accommodate most pets that are less than 90 pounds. Your canine companion will receive outside exercise two to three times a day in our fenced yard.
Our staff monitors the appetite and urination/bowel movements of each boarded pet, and our veterinarians will be alerted if any problems are noted. Patients who are boarding and require medications will receive their meds as prescribed.
Your dog will also have supervision throughout their entire stay with us – both during the outdoor time and while they rest. In the evening, dinner is served, and then we have one last outdoor break before bedtime.
Cats
Your cat will be fed according to your specifications and their requirements, to ensure their routine is the same as it is at home.
We provide daily one-on-one interaction with kitties (if they want it!) including play, snuggles, and pets. Litter boxes are checked, cleaned, and disinfected periodically throughout the day.
Additionally, we refresh linens and clean your kitty's room daily. Our cat boarding area is separated from the dog area to ensure your kitty feels relaxed and safe while they stay with us.
FAQs About Dog & Cat Boarding
We're serious animal lovers, and our whole team enjoys giving our boarders all the attention and care they deserve while they're staying with us.
Read our FAQs for answers to our most frequently asked questions about pet boarding at Marcello Veterinary Hospital.
If you have further questions about boarding, please feel free to contact us!