Prevention & Early Detection
At Marcello Veterinary Hospital, we recommend annual testing for heartworms and a lifelong preventive treatment program for companion pets. Testing for the presence of heartworms is quick, easy, and economical, and preventive treatment is much more cost effective than medical care for an infected animal.

Heartworm disease is a life-threatening condition that can affect outdoor and indoor pets. Spread by mosquitoes, heartworm larvae are transmitted to healthy animals by mosquitoes that have bitten infected animals.
This disease can result in heart failure, severe lung disease, damage to other organs, and death. Preventive treatment and annual testing at Marcello Veterinary Hospital are key to keeping your pet healthy and heartworm-free.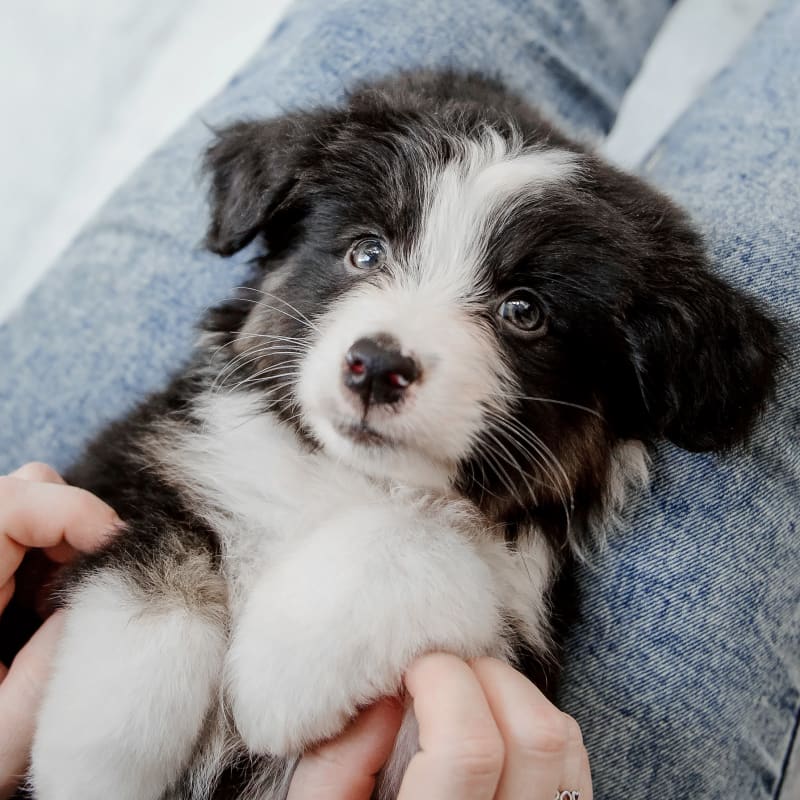 Heartworm Prevention, Testing & Treatment
Lifelong prevention, testing and treatment play a critical role in protecting your dog's health against heartworms and complications due to disease. Talk to our vets at either of our two locations in Houma or Raceland for advice and guidance on parasite prevention.
Preventing Heartworm in Your Pet
Steps for Dogs
Preventing, testing and treating heartworms in dogs can help keep your pet healthy and free of these parasites.
Prevention

Preventive medications come in several forms, including topical applications, 6-month injectables, and once-a-month oral treatments.

Testing

Dogs six months and older are required to be tested for heartworms before starting them on any regular heartworm prevention. We check for the presence of heartworm infection by collecting a small blood sample from your pet and using a SNAP test.

If your dog's test results come back negative, our veterinarians will start him or her on a preventive treatment that you will need to administer year-round for the rest of the animal's life. 

A heartworm test should be scheduled annually to ensure your pet remains heartworm free. Any gap in coverage may require another heartworm test prior to restarting on a preventative.

Treatment

If your dog's test results come back positive, then we will offer treatment to potentially clear your dog of heartworm disease, however, it is a lengthy and costly process.

Your pet will need to be kept calm for 30 days in order to avoid putting stress on the heart and lungs.
Steps for Cats 
Heartworm prevention is key to keeping cats in good overall health and free of complications due to disease. 
Prevention

Cats should be put on a preventive treatment and tested as recommended by our veterinarians. Cats are not a natural host for heartworms.

However, just a few can make a cat very ill. Prevention in cats is critical because there is no approved drug treatment for heartworm infection in cats. 

Testing

When your cat receives a Feline Leukemia Virus/Feline Immunodeficiency Virus/Heartworm antigen combination test, he or she will be tested for heartworms.

Treatment

If your cat tests positive for heartworms, he or she can be helped with good veterinary care and a long-term management plan.
FAQs About Heartworm Disease
Heartworm prevention, testing and treatment can bring up many questions and concerns for pet owners. Here are answers to some of the most common question our vets receive.
Schedule Your Pet's Heartworm Test
Because south Louisiana is a perfect breeding ground for mosquitoes, pet owners need to protect their pets year round with preventive heartworm treatment and annual testing. Schedule a heartworm test today if you are in the nearby areas of Houma, Thibodaux, Morgan City, Raceland, or Mathews.